The time has finally come, Apple Pay can be used in the Netherlands. But what does this mean for banks? Is it a threat or is it something that every bank should offer as a standard service in their packages? The adoption of new services is an extension of the total UX with a bank and this should have a high priority for every bank.
What is Apple Pay?
Apple Pay is Apple's payment service. A payment service that offers users the possibility to make payments with their Apple devices (for example their iPhone, Apple Watch, iPad or Mac). With this, it is possible to make a contactless payment with Apple device in places where they offer a suitable payment terminal. Just like you currently pay with a debit card, Apple uses a similar NFC technology that we now commonly use almost everywhere in the Netherlands for contactless payments. To use this service, the bank first needs to offer this solution. A link must be made with the existing payment data in order to withdraw the money from an account.
In addition to physical payments in stores, vending machines and public transport, Apple Pay can also be used online via websites and apps. Think of it as an iDEAL payment. Instead of clicking on "Pay with iDEAL" you click on the Apple Pay button. Depending on the platform on which you visit the website, you will get an extra screen on top of the shopping cart (see image). After checking the data, you can confirm the payment with Touch or Face ID. Furthermore, the service does not entail any additional costs for the bank, so this only provides extra convenience for the user.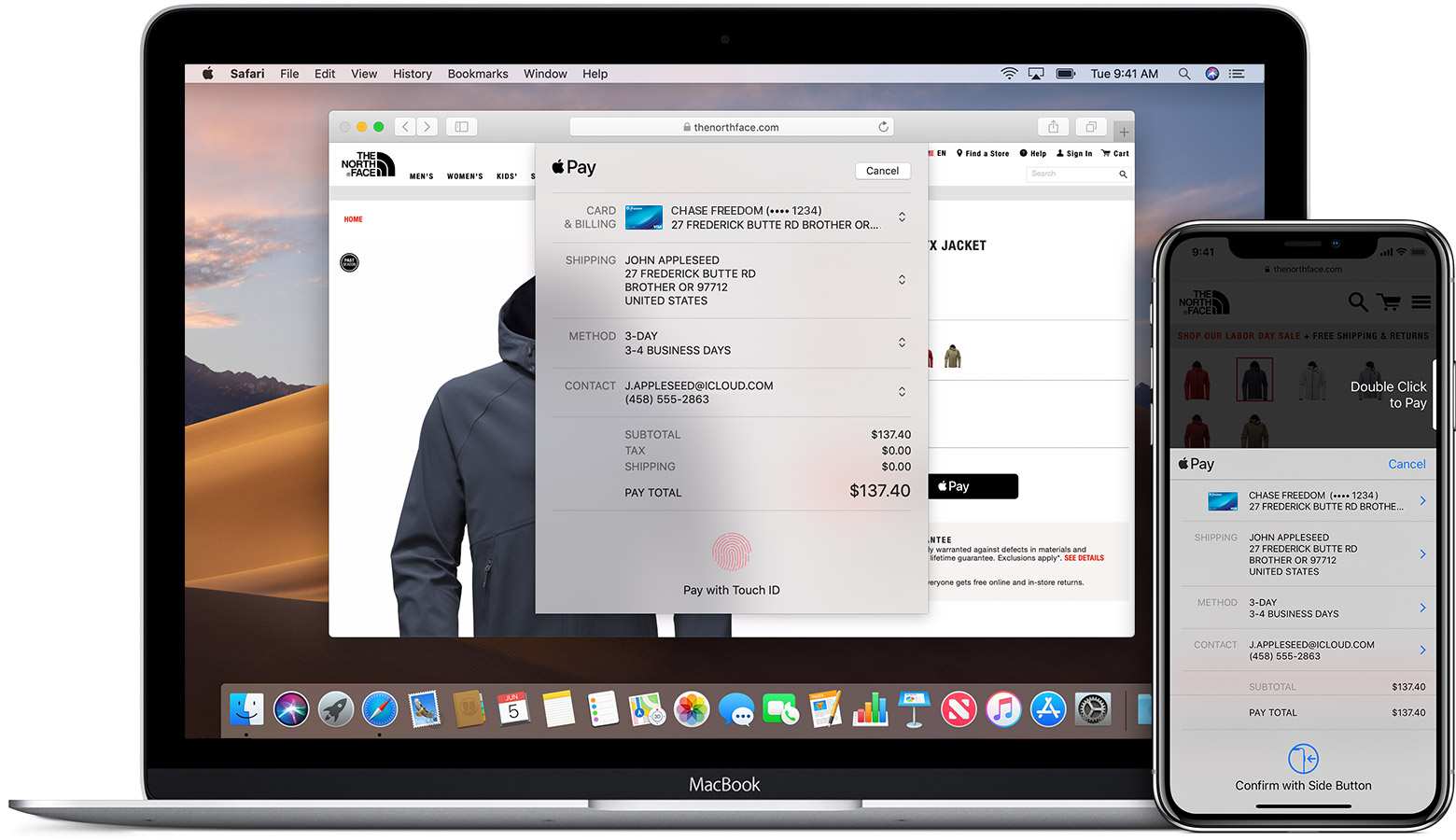 Image 1: Apple Pay checkout (Source: https://support.apple.com/nl-nl/HT201239)
Safer and more secure payments
With contactless payments via a debit card there is usually a limit of 25 euros. This means that if your card is stolen, a thief can easily make several purchases under 25 euros without verification. The moment a payment is attempted higher than the limit, a pincode is required as extra security. Apple Pay works differently. Via Apple Pay your Touch or Face ID is used with every payment. Therefore, a thief can never use your phone for a payment. The same applies to an Apple Watch that requires constant skin contact. This makes a payment with Apple Pay not only easier and faster, but also a lot safer due to the biometric authentication.
Do users want this?
This new service is really cool, but is this what the users have been waiting for? Wouldn't they prefer to use the familiar piece of plastic? If you look at a study by Loup Ventures about the adoption of Apple Pay worldwide, it's interesting to see out of the 900 million iPhone users, 43% already use Apple Pay. This number is expected to continuously rise as more and more companies make contactless payment possible.
In the Netherlands, it is already possible to pay contactless almost everywhere with the debit card. I therefore expect that when several banks begin offering this service, Apple Pay will also be used more often. Especially by generation Z (young people between the ages of 18 and 23) who, according to a recent study by Billtrust, are advancing as a voracious large-scale users of digital technology, and in particular mobile.
1 out of 3 respondents has never even made a payment on paper. They expect a fast payment with low costs in which Fintechs currently excel. Another aspect of importance is safety and how companies deal with privacy. Since 33% of respondents said they would drop a company immediately if their data is lost or hacked, while 60% said it depends on how the company responds to this. Investing in privacy is key to appeal to this generation.
Is a plastic card still needed?
In addition to replacing the payment card, Apple Pay could also easily become a replacement for other plastic cards, such as the public transport card (OV chipkaart). This uses the same NFC technology that Apple uses in its iPhone. Currently it's already possible to travel with an e-ticket on your iPhone, but you still have to go through a complete ordering process before you travel. After ordering an e-ticket you can open the e-ticket and you are checked in with a QR code. By using Apple Pay directly at check-in or indirectly with the concept of Invisible tickets, you can skip the entire ordering process and travel immediately. Which is much faster and more convenient than fiddling with your mobile to get the QR code scanned.
Nowadays, almost every store has its own customer card with a loyalty program. By making a purchase you earn points that can be exchanged for different offers. If you want to be well prepared during a day of shopping, you must have all the passes of every shop you want to visit with you. This means an overfull wallet and the additional problem of finding the right one in the stack. A number of stores have solved this by offering the pass through their own app. This allows you to leave the pass at home and have your digital pass scanned in the store via the app. There are also solutions such as Storecard, where you can collect all these types of customer cards or OK where you can even make payments.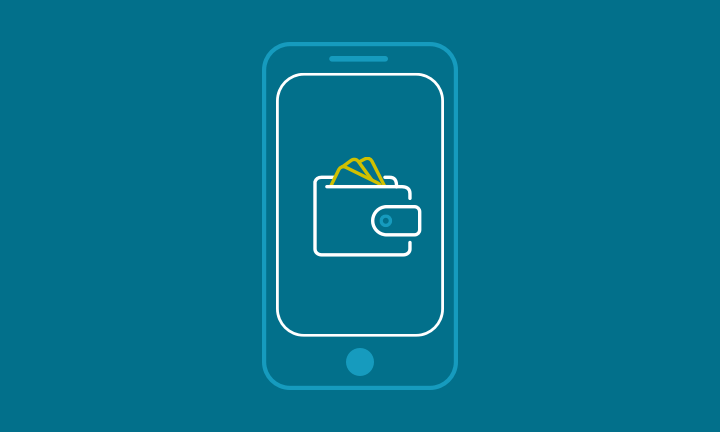 Image 2: Digital wallet
Let's look at an example of how Apple Pay can easily replace these cards. By integrating the loyalty program with Apple Pay, only one action is necessary with your iPhone or Apple Watch for a payment. You can then keep saving immediately while paying for a new purchase. In addition to the ease of use, a retailer can remain engaged with the customer. By subsequently linking purchases with an AI that analyses the data, it is possible to personalize the communication and hand out various offers to customers.
Threat or inspiration?
Competing technologies and services, such as Apple Pay, are forcing the banks to reconsider existing customer journeys. New designs are essential to remain relevant, especially when you see that Apple Pay takes over a complete touchpoint and debit cards are no longer required for Apple users. Companies that earn money by issuing and managing cards will definitely feel this. In the United States, Apple has even extended Apple Pay with the service P2P payments (Person to person payments). This makes it possible to easily send and receive money via Messages. A serious contender for the payment request services we currently use.
With this you could ask the question: Do we still need banks in the future? Could Apple Pay be a replacement for banks? Although the Apple Pay service offers added value and makes part of the customer journey easier, a bank is still part of linking the service with a payment account. I think that banks should not see Apple Pay as a threat, but as a source of inspiration to develop new services on top of the capabilities of Apple Pay. A collaboration with loyalty programs could be a good example.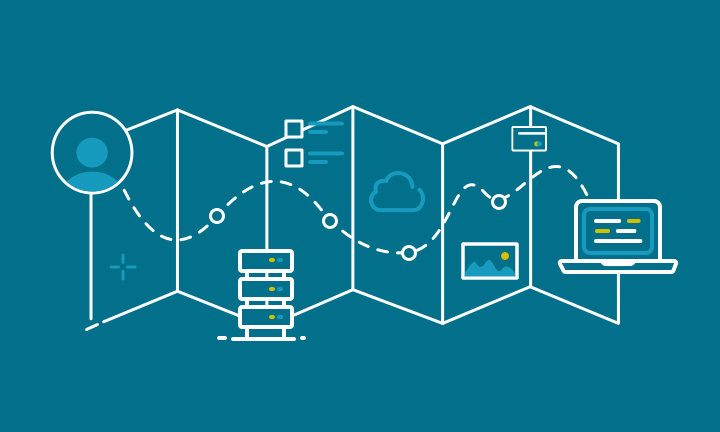 Image 3: Customer journey
Regardless of which propositions banks think of, and which business models are part of it, banks are advised to see competitors as partners. Together they can make the customer journey more personal and ultimately bring added value to their users. Deeper analysis of transactions, regardless of where or how they are made, and integration with third parties offers a world of opportunities to optimise the customer experience. One contact moment is handed over to a tech company, but the entire customer journey can remain with the bank.