Our story
Experts in UX design in the financial sector
Right from the start Keen Financials has provided UX design expertise to key players in the financial sector in the Netherlands. Growing our business in parallel with our clients, we've expanded Keen Financials in Germany and Switzerland too.
We help banks and fintechs, insurance companies and pension providers to bring and create more value. With our long experience in the financial sector, we've come to know our clients and their users very well.
We put our clients' clients first but never lose sight of the internal and external stakeholders. Because we know that you only help people with real solutions to real problems. Good is not good enough for us. Our people are some of the best in the business, with a mix of industry veterans, high performing UX leads, mediors and a constant inflow of bright new talent.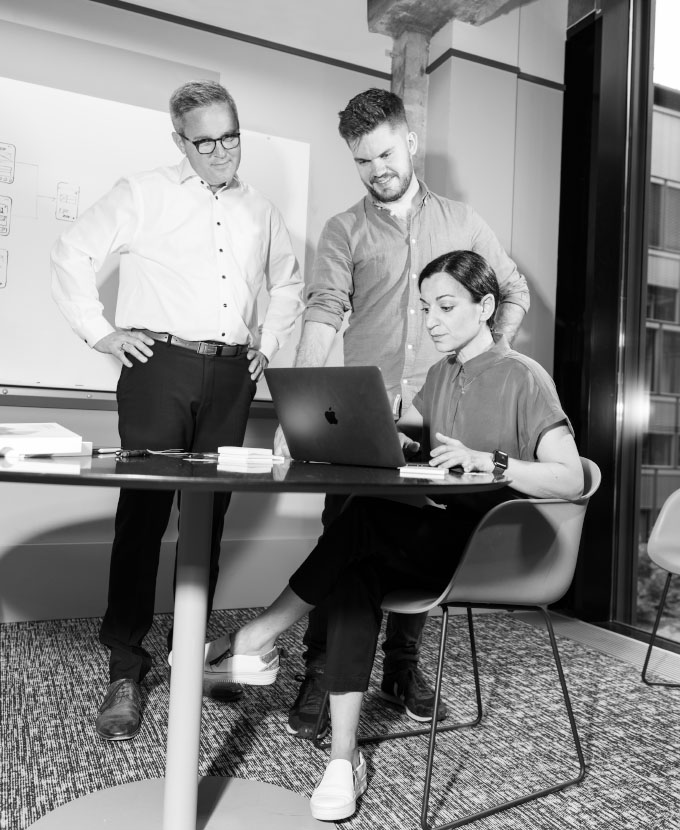 Mission & Values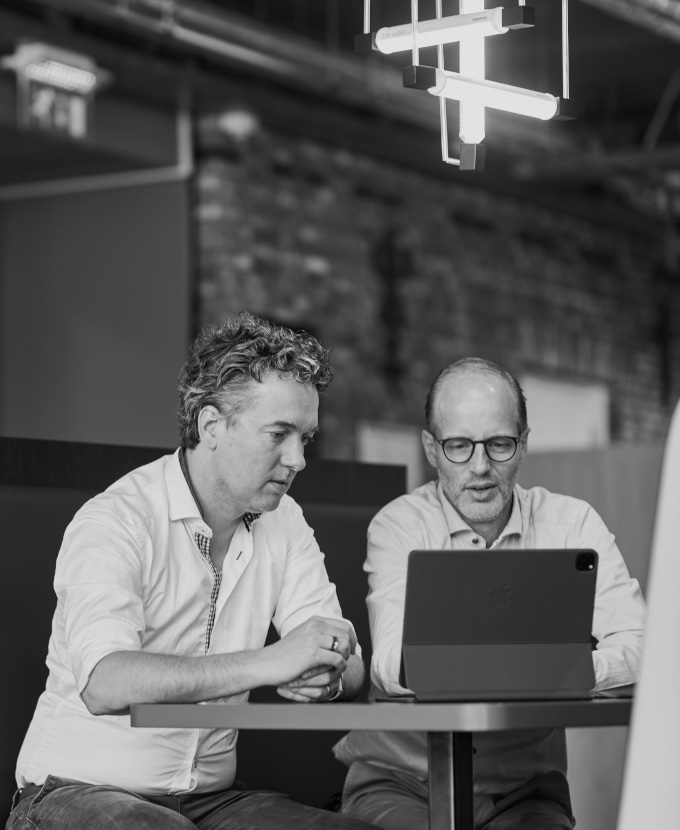 Improving people's lives by designing valuable digital products
Our mission is to improve people's lives by designing valuable digital products and services. We aim to live our values at all times: acting with integrity, making personal connections, delivering value, being smarter, and focusing always on the client and the user.
Making real connections
Integrity means keeping our promises, being truthful, accountable and sustainable. Every team member seeks to make a real connection with the client to fully understand their requirements and their customers' needs.
What's the question behind your request?
We're committed to creating and delivering value through UX design. We do that by seeing and understanding nuance, finding out the questions behind your request and thinking multiple steps ahead and back again. Our working methods are smart, systematic, precise and personal, simplifying complexity but never dumbing down. Delivering real solutions to real problems.
Our methodology
Value-driven design
Value-driven design is a design framework of processes that product owners and designers can use to make a (digital) product or service valuable to all its stakeholders. Put simply, design is the act of solving a problem, resulting in a product or service. Value-driven design provides clarity and focus to make sure that the part of the problem the designer solves brings value to all involved.
User-centered design
User-centered design puts the user at the heart of everything. The goal is to design digital products and services that help users do what they want in the best possible way. Which is why the methods and processes underpinning our services always focus on users: their aims, needs, preferences and context when using digital products. From analysis and research to testing at different phases of the design process.
Some of our clients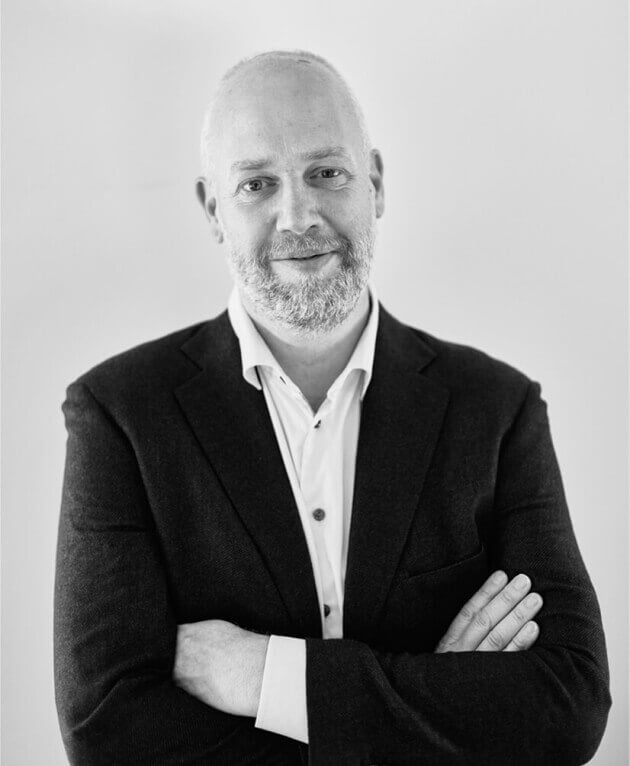 Are you interested in our expertise?
Let's find a solution!