Our approach
Where linear and agile meet
Organisations generally take a linear approach to translating strategy into digital products. Once the strategy is determined, analysts decide what services and products to offer. Then they ask product owners to design and deliver them. So far, nothing new.
Where the UX design of Keen Public fits into this linear process is at the points between business strategy and functionality in code. For us, it's not so much a linear process, but one that takes place at different levels in an agile and iterative way.
At these different levels of Service (Service design), Product (UX design) and Screens (UI design), we apply our building blocks. These tools are both tried and tested and constantly renewed. Our work process is one of constant flow between product owner and user, so that you can create products that solve real problems for real users.
Step by step
Strategy
A good strategy is the starting point of any successful digital project. The more focused and sharp your goals are, the more successful your service will be. Thanks to our extensive experience with governments and the citizens who use their services, we know exactly which questions to ask to make your strategic goals clearer.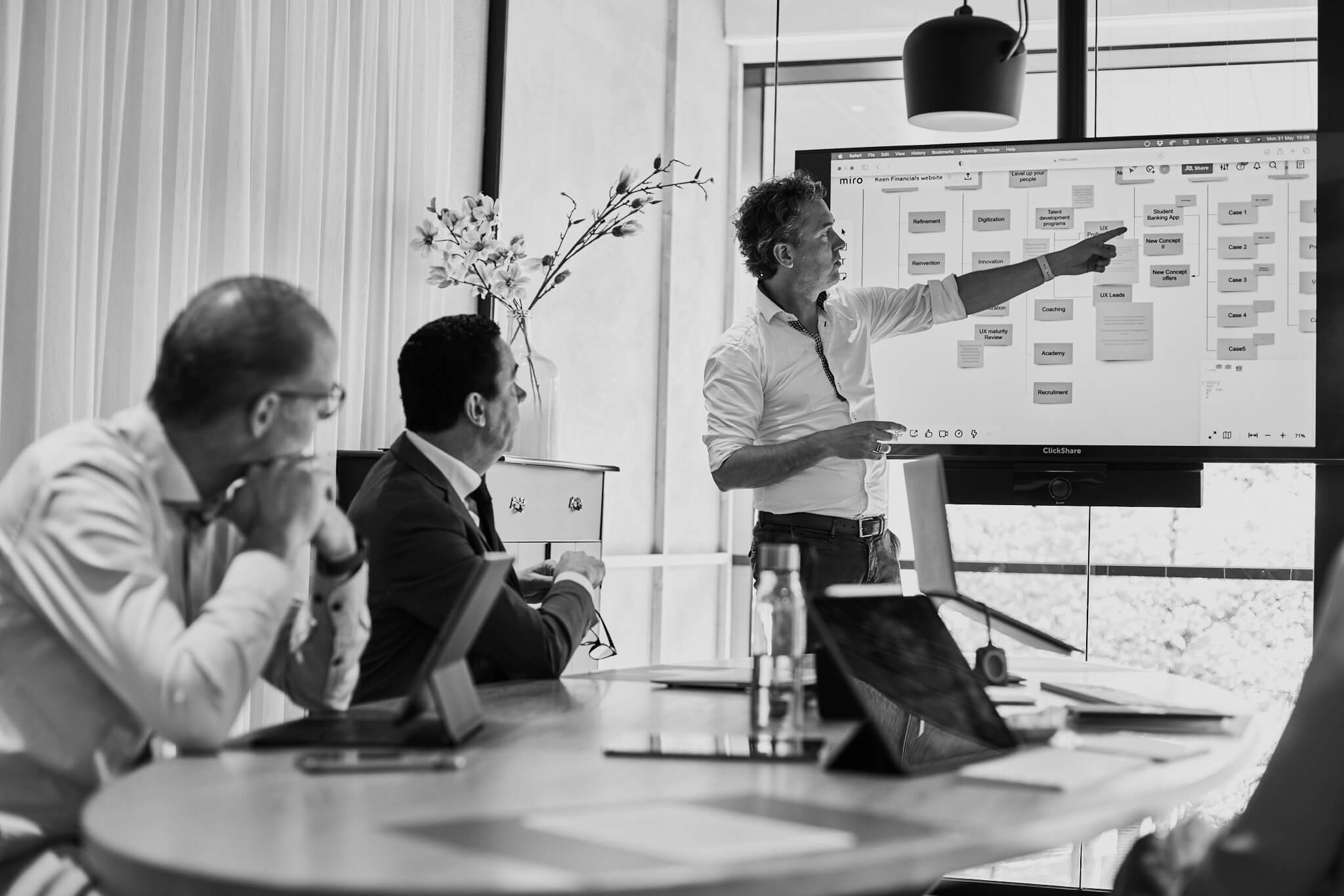 Service design
Sometimes the product is the service, but often (digital) products by government organisations are part of a larger service. And all parts of that service need to fit together properly to achieve the best solution for your organisation's strategy. For example, in order to be able to help all inhabitants of the Netherlands, a digital product by itself is not enough.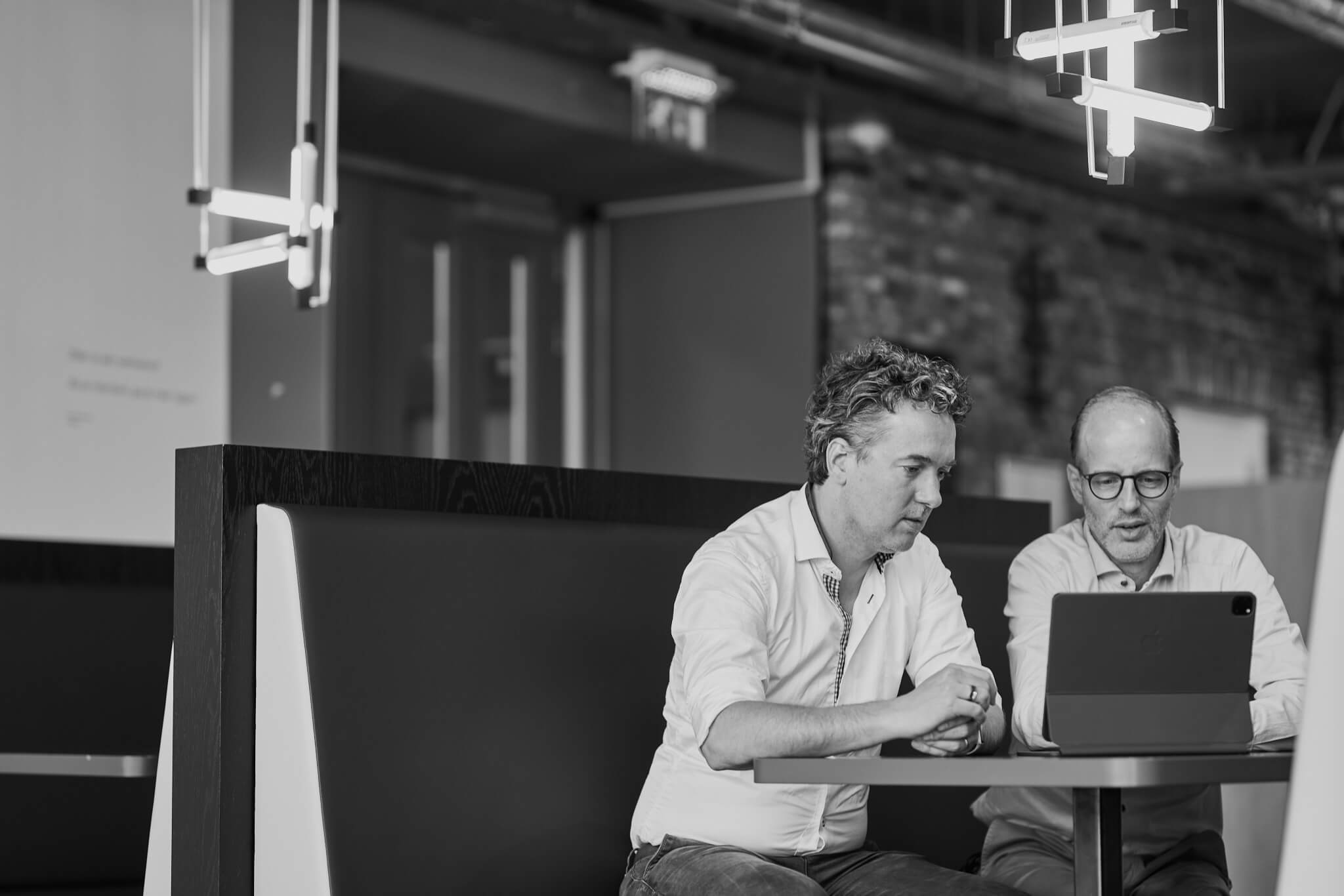 The product (UX design)
To develop products that further help citizens, it is important to find good solutions to a number of conceptual challenges. UX design brings the different parts of the product together in a logical and attractive way. As a result, citizens get to see one experience instead of a sequence of separate screens.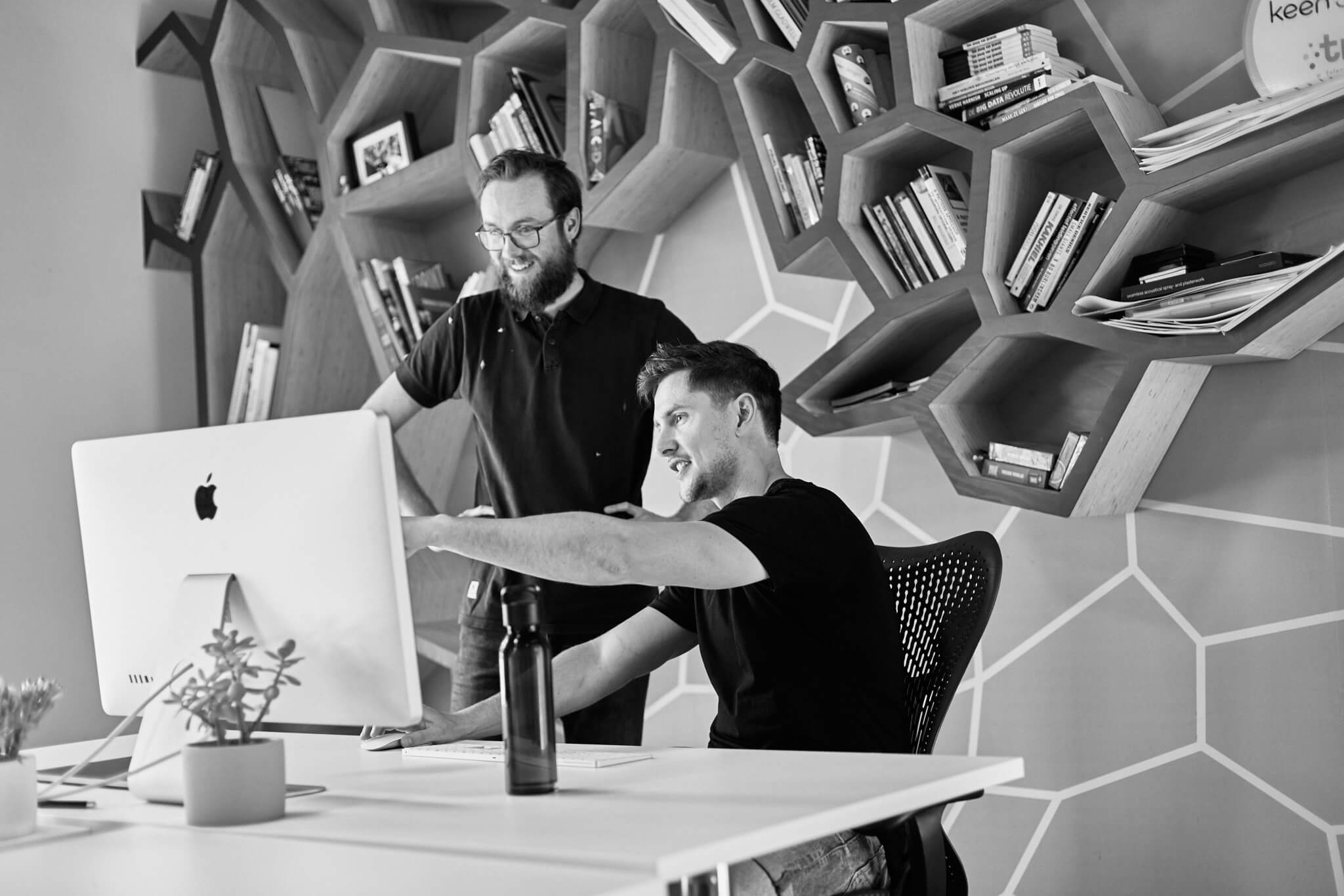 The screen (UI design)
Screens are instruments of input and output that often combine with other screens to form a single workflow. User-friendly controls, attractive visuals and clarity at the structural level are key to an enjoyable experience.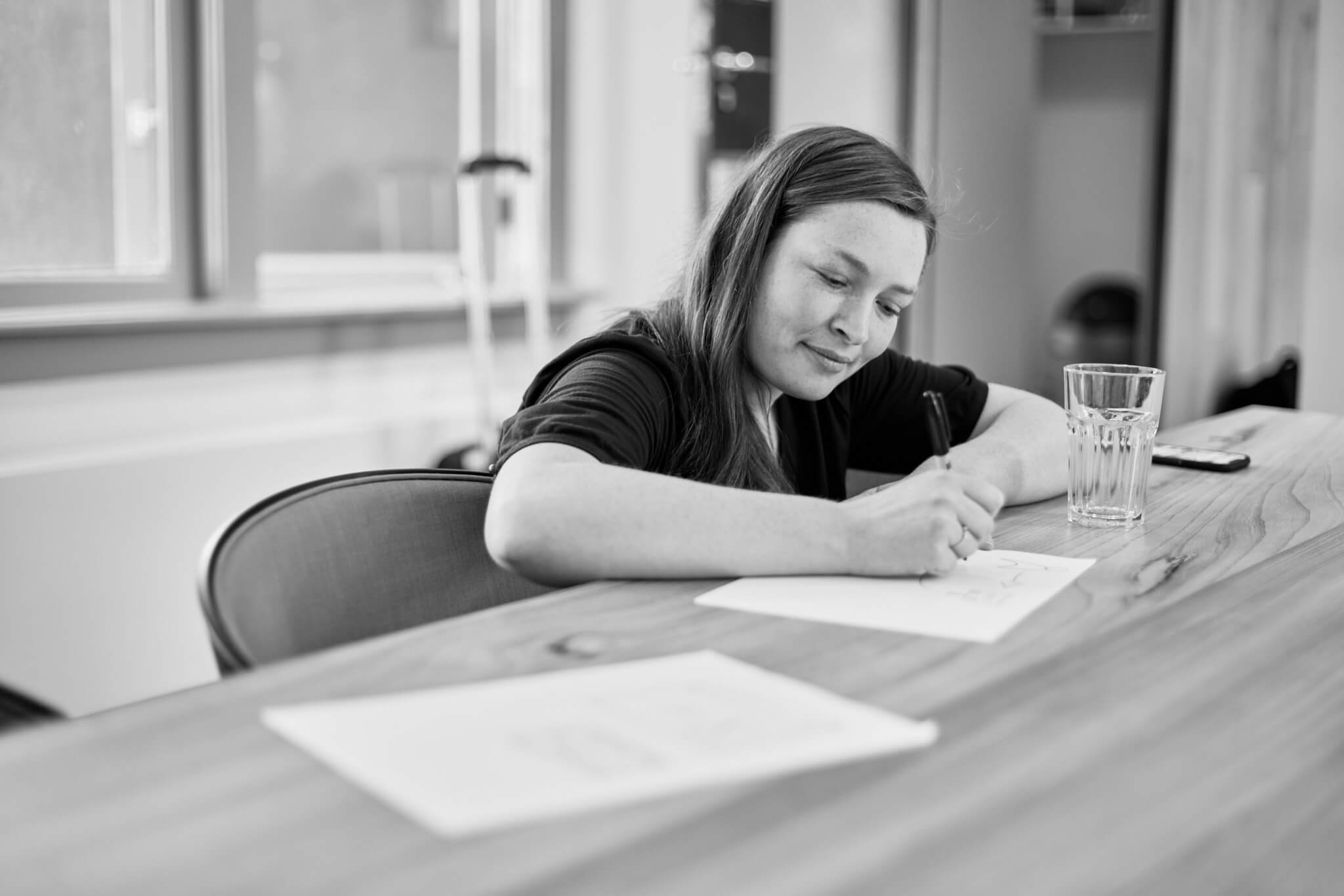 Functionality (code)
Together, all of the above steps help coding proceed in the right direction. But coding remains specialist work. Many of our clients employ their own coders, but if necessary, we can help you hire the right people.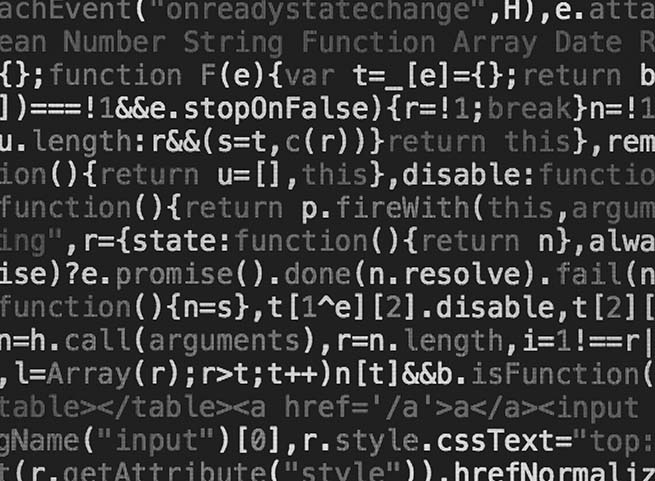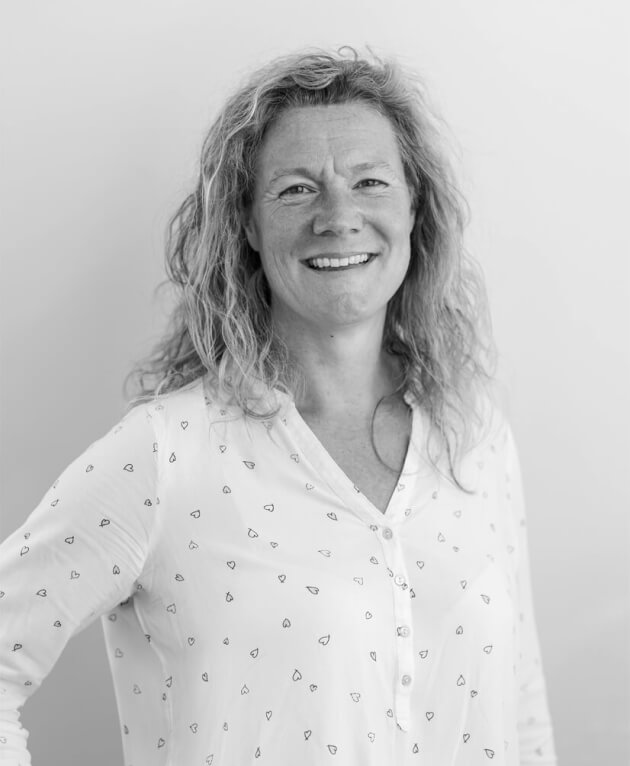 Are you interested in our expertise?
Contact us