Our client
The Jessa hospital is one of the top five non-academic hospitals in the Belgian region of south-west Limburg. It provides innovative and high-quality medical and patient care services together with partner hospitals in the regional network.
The hospital's 981 in-patient beds and 280 outpatient beds (including 52 for dialysis) are spread across four campuses in and around Hasselt. With over 360 physicians (qualified and in training) and over 3,000 employees it is one of the region's biggest employers.
The challenge
Jessa hospital constantly strives to offer high quality care to patients and their families and to actively involve them both in individual care trajectories and the hospital's policy. Their request was simple and from the heart: To reinforce our position as hospital of choice in the region we need help with our new website and intranet.
The aim was to optimize the user experience for all target groups: to improve the health experience for patients and visitors and enhance the digital employee experience by keeping doctors, nurses, other hospital staff and care professionals connected.
Our solution
Keen Health UX designers worked in partnership with Brayton House, a leading consultancy on Intranet, digital workplace and digital employee experience (#DEX).
Brayton House first conducted target group research and proposed the strategy and platform selection. Having worked with us in other sectors, they asked for our support in applying our user-centred approach and digital design expertise to the new internet and intranet platforms. The result was concepts to optimize user experience tailored to all target groups.
The UX design specialists from Keen Health translated the vision and strategy of Jessa Hospital into wonderful interaction and graphic design. And they applied their own design perspective to help us refine the strategy further."
Christiaan Lustig , Brayton House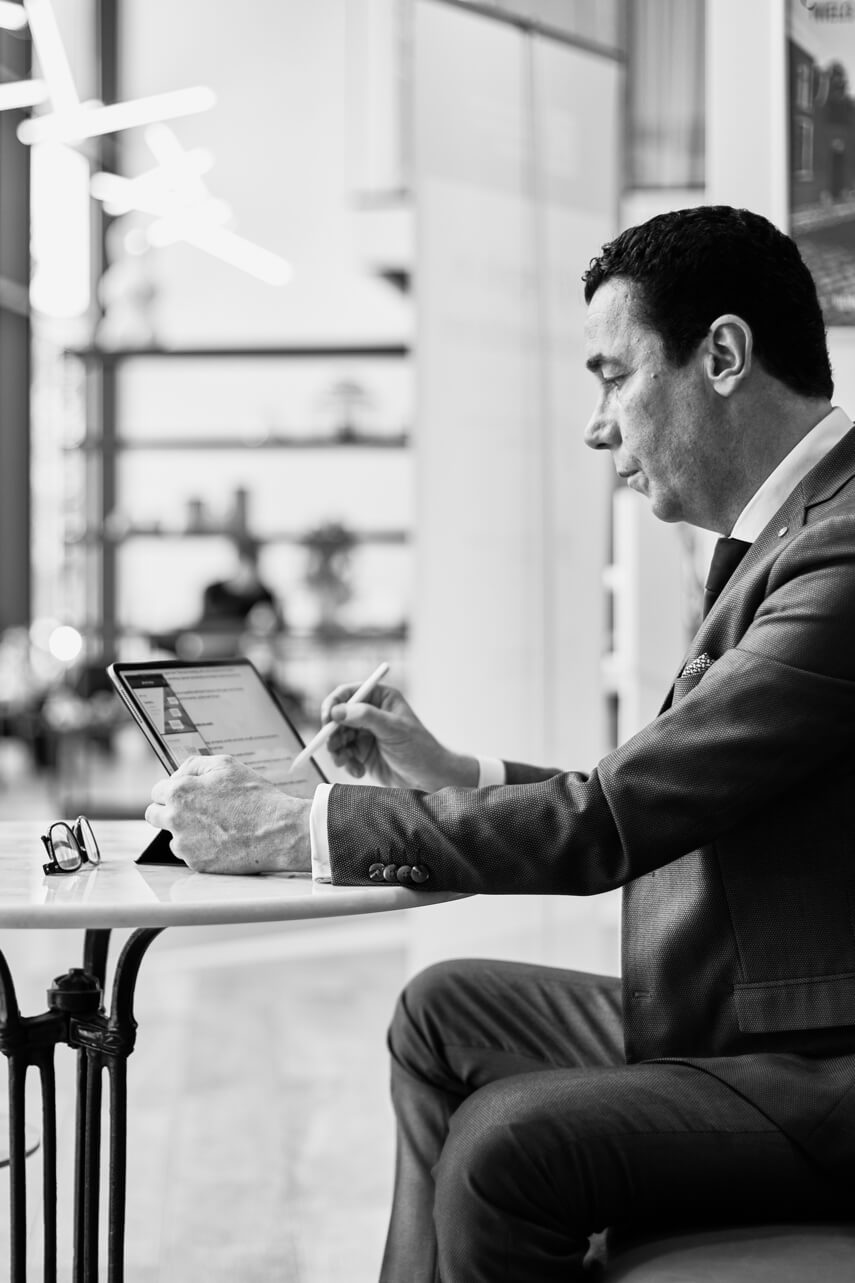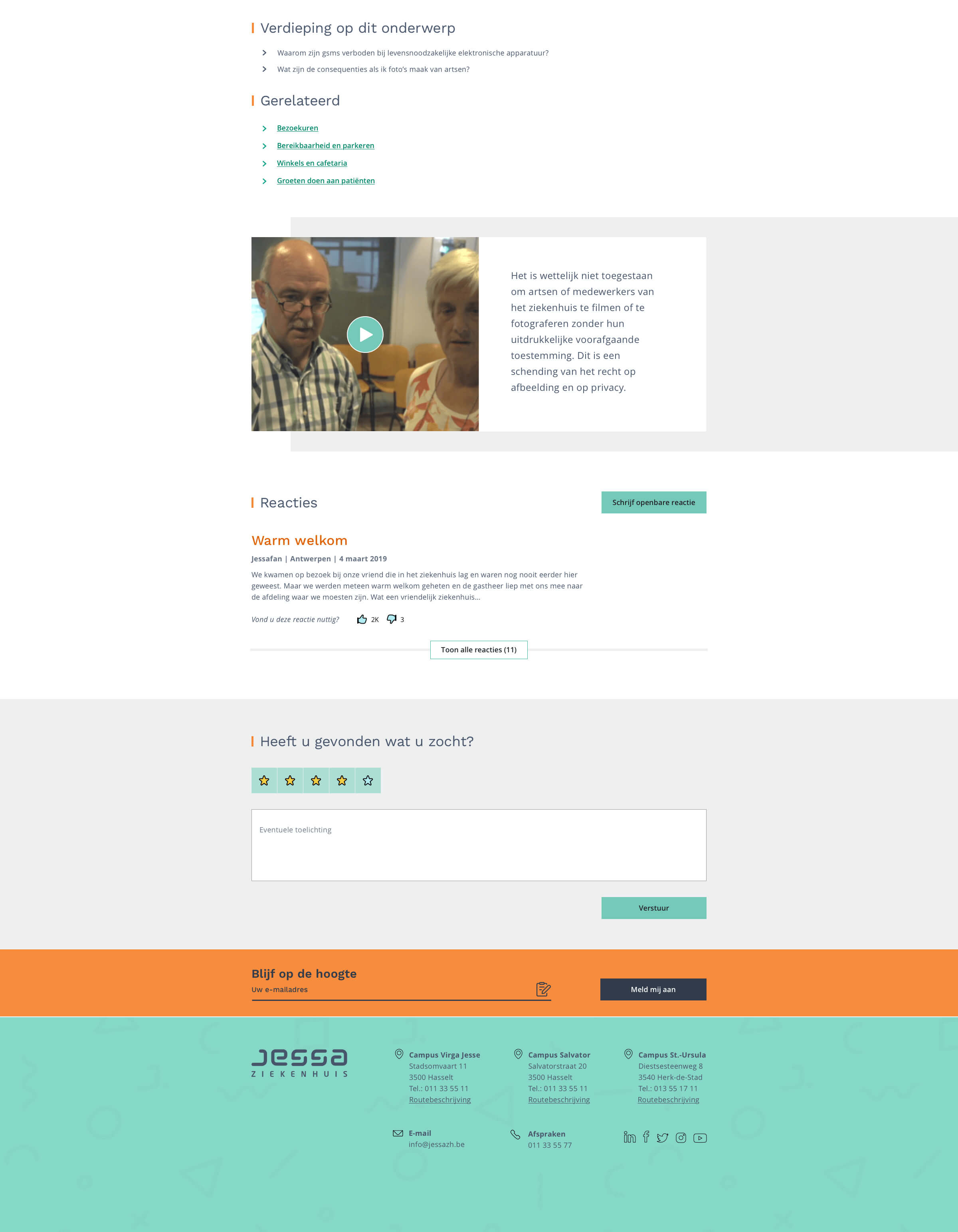 Process
The specialists from both Brayton House and Keen Health were firmly focused on the needs of the different users. These give the Jessa a solid foundation and inspiration for further innovations. Our validated designs were then used as part of the tender procedure and platform selection.
Work was done both on and offsite. In a seamless partnership Brayton specialists developed the business and communication strategy which we then translated into actual products.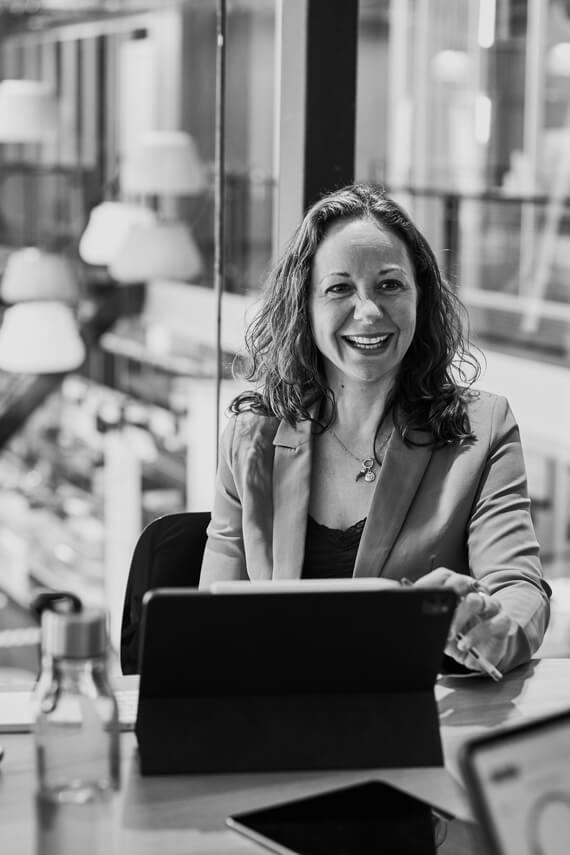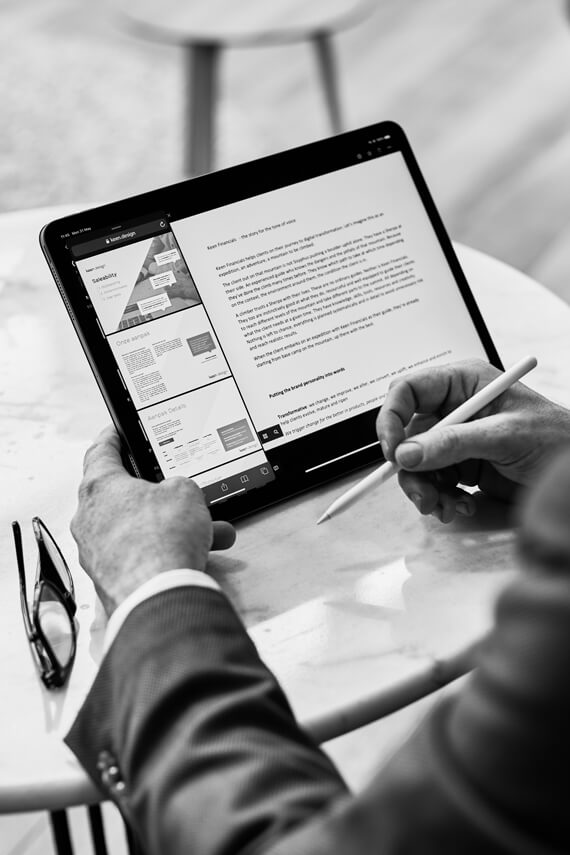 Results
Activities
Sessions with stakeholders
Interaction design based on target group research
Visual design
Deliverables
Personas
Style board
Wireframes
Page templates
Taxonomy and navigation concepts
Tools used in this project
Customer Journey Mapping
Customer Journey Mapping is crucial when working with customer processes.
UX Concept
Strong conceptual decisions to create one experience rather than isolated transactions.
UX Architecture
Translating conceptual decisions into product structure.
Style Determination
Working with the company's design system to determine the visual style.
UI Design
Making actual screens as part of the digitized process.
User Testing
Constant user testing to ensure the desired effect.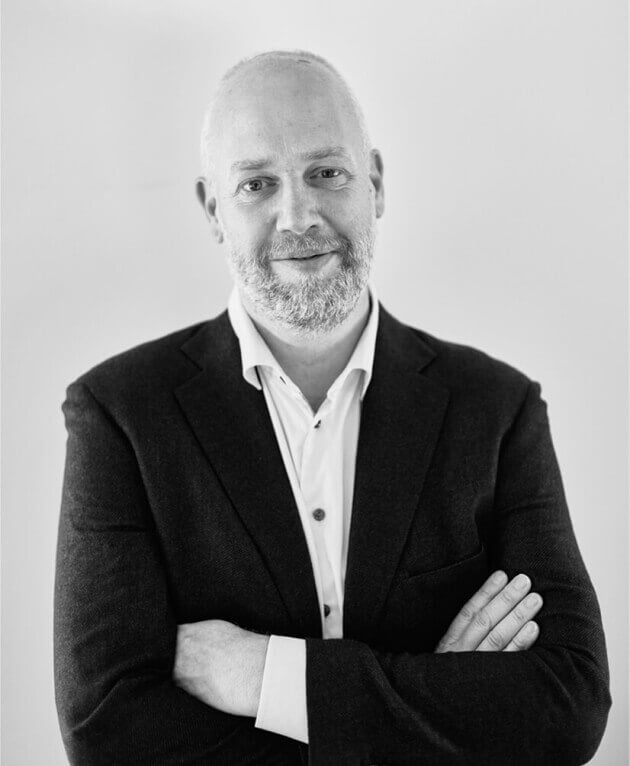 Do you face a similar challenge?
Let's find a solution!