Luck or judgment?
For large corporates this is simply a matter of upscaling their design teams. They have the knowledge and the network to recruit UX designers even in a competitive market. But do they know how to keep them for the long-term? For other service organizations who lack this experience, such as IT/SaaS solution companies, recruiting and retaining designers may seem like a hit and miss.

So how can HR and line managers attract and keep the right UX talents to meet immediate needs and future growth? What's the distinction between a designer and a senior designer? Can you define and describe their competences and perspectives in your organization? Like all employees, designers need a structured path to progress their careers. Or they'll try their luck elsewhere.
A competences framework
At Keen Design we use a competence framework for designers to identify and evaluate the various design positions in our company. This makes employee assessments transparent and helps us to map a path for everyone in the organization to develop in their role or grow into a more senior role. When we second a designer to a client's organization, the context of the assignment will also influence the skills required. The specific skills that our designer acquire and demonstrate will change over time depending on the assignments they work on and trends in the market such as tooling and technology.
The eight competencies we have defined are:
Change and Reflect




Manage and Represent Interests

Collaborate and Communicate

Lead and Inspire

Implement Planning and Process

Research and Evaluate

Conceptualize and Innovate

Elaborate and Execute
The first four competences are generic, so not specific for a designer role, as my colleague Iwan Cuijpers points out in his blog.
Competences 5 through 8 are specific for designer roles and can help to define a designer. They categorize the specific skills a designer must demonstrates, depending on their role (type of designer) and seniority. Using this framework we can position designers based on these two dimensions. The specific skills may differ over time, but the competences, the categories remain the same.
Implement Planning and Process
This competence deals with time management and planning skills. While these are not design specific per se, for all designers they are obviously related to the design process. For instance, a thorough understanding of the design process is key for user researchers and UX designers, since they can be involved in so many stages of the development process. At an operational level, a designer will need to be skilled to independently plan his/her steps. Growing towards a more senior level, designers need to acquire the skills to plan and implement a design process that involves teams and various other parts of the organization.
Research and Evaluate
Analytical skills are essential for any designer. In the 'double diamond' design process, the 'first diamond' — understanding and defining the problem at hand — is where design can bring the most value.
As Garrett explains in his 'Five Elements of User Experience Design', there are two sides to this problem: business goals and user needs. At an operational level, designers will primarily require skills to do the research to analyze user needs and acquire user insights to create solutions. Growing into a more senior level, the design rationale will shift to include more business goals. Obviously, for a user researcher the skills related to doing research are very important and differ from the analytical skills a visual designer needs to acquire.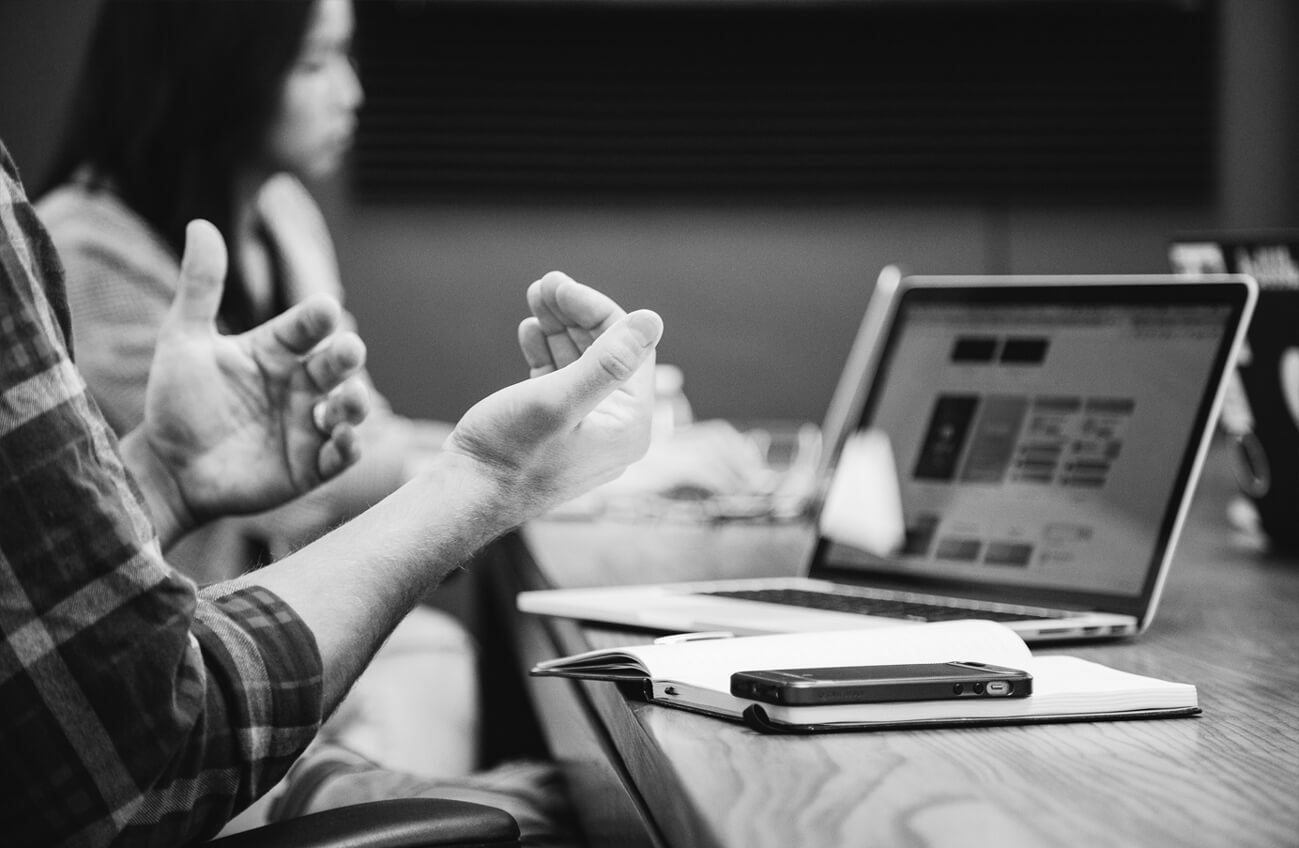 Conceptualize and Innovate
These are the skills related to ideation. Articulating a concept is a very specific skill. In most cases, it takes experience to be successful at this. Concept development skills for a visual designer often relate to branding and identity, whereas conceptualizing skills for a UX designer typically relate to user insights. While the ability to think outside the box and 'kill your darlings' is relevant to all designers, some are better at it than others. These skills are also more important for some design roles (service designer, visual designer) than for others (user researcher, UI designer).
Elaborate and Execute
In our definition this final competence includes the skills required to 'create the execution' of the idea. Where some designers quickly get bored once an idea or concept is delivered, other designers take much pride in developing the idea into a concrete, pixel-perfect execution. So, these are key skills for the role of UI designer but less so for the user researcher and service designer.
Career Path
The design skills acquired will define a designer, not just in terms of seniority level, but also in terms of the design role, the type of designer. In other words, the competence framework will provide a career path for designers to grow into a specific design role and develop in a desired direction. For many designers it's important to feel appreciated for their design-specific skills, not just their generic skills. In my experience helping them to develop and follow a career path in this way makes them more committed to the organization that hired them.
So what's next?

Together with my colleague Iwan, we write a lot about how to develop as a UX Designer at Keen Design. If you haven't yet seen the design roles you can grow into within Keen, read this blog. Feeling the match with Keen? Then take a look at our open vacancies. Or would you just like to spar? Get in touch with us.